Hardbodyy Legacy Dinner

Far too often families are left to deal with healing after they've lost a loved one to gun violence.This is the very reason why I have curated the Hardbodyy Legacy dinner set to take place on November 30th at 7 p.m.We will be honoring the lives of victims who have been impacted by gun violence. Guests will enjoy dinner, an open bar, great conversation, and a one of a kind experience. 
For Tickets:
https://www.eventbrite.com/e/hardbodyy-legacy-dinner-basel-edition-tickets-428621888607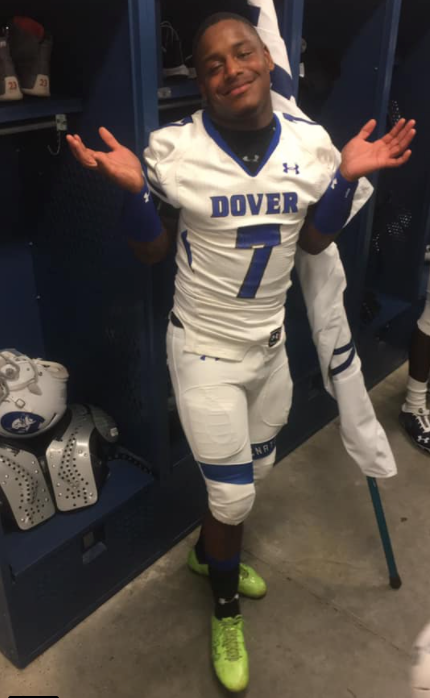 FOUNDER
Tysean J. Nelson made his grand entrance to the world on October 16, 2001, to Trini Harrell and Sean Nelson. He had a loving stepfather Sabastian Williams who played an active role in his life growing up, an older sister Shawn Nelson and a little baby who was born after his transition.

Tysean also had an extended family to include countless others that helped play a pivotal role in his success and growth like stepparents and their children, aunts, uncles, cousins, coaches, teammates, and many more.
When asked, he was best described as a loving, modest, selfless, funny, loyal, hardworking, and intelligent family man. He was loved by everyone.
Tysean went to North Dover Elementary School, William Henry and Central Middle School, Dover High School, and completed his first year at William Paterson University this year. After catching the eye of many schools he hoped to further his education at the University of Miami or Rutgers University.
Like the pro that he was - Tysean dominated the classroom, football, and lacrosse. His focus was unmatched which allowed him to accomplish his goals of successfully graduating high school and pursuing his football career at WPU.
If you knew Tysean, then you knew that his personality was like no other. He could light up any room he walked into.
On June 30th, 2021, God called Tysean home. He lived a long 19- years of life where he made an impact in the lives of everyone he encountered. Tysean should be remembered for his, humility, tenacity, grit, and love for God.